SEO is an abbreviation for "search engine optimization." It is the technique of attracting visitors to your website through search engine results. This increases the visibility of your website. When potential consumers search phrases linked to your brand, they are more likely to find your website and become a client.
Assume you own a fitness center. On your website, you provide nutrition and exercise advice.
You also have an article on weight loss. A person seeking a term like "how to lose weight" may have a greater chance of seeing that article—and hence, your brand—if you use appropriate SEO methods.
That is the strength of SEO
In 8 Simple Steps, Optimize Your Website for SEO
The first step is clearly identifying which goals you want to achieve. Get specific. Do you want to increase brand awareness? Are you all about locking in leads? Do you want to establish a strong network of influencers that can help you be discovered? How about pushing engagement on social media?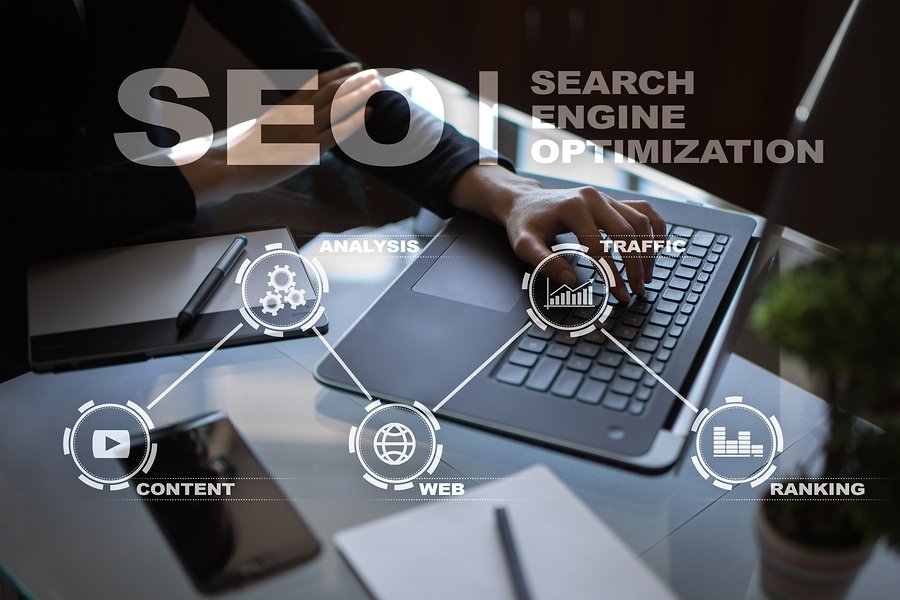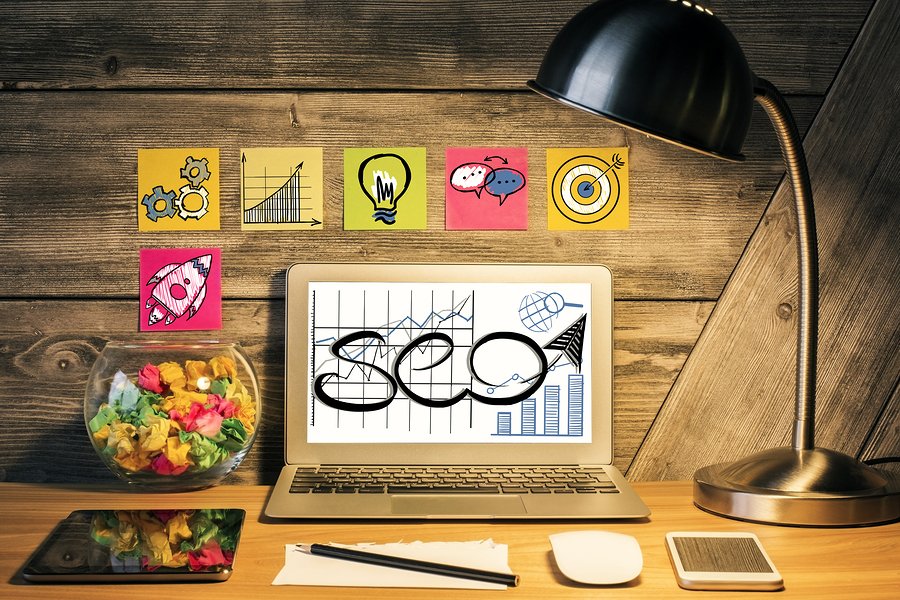 1. Analyze all of your website's data.
One piece of data may not tell you anything on its own, but as you collect more data, patterns emerge.
You may not have an issue if a few visitors visit your site but do not click on your CTA. If, on the other hand, a substantial majority of visitors disregard your CTA, you may need to make some changes.
User behavior reports and statistics from Google Search Console assist to provide a clear picture. User behavior reports, for example, show you how visitors interact with your site once they arrive, whereas GSC data captures critical parameters such as the number of sessions, the number of unique sessions, the bounce rate, and more.
Look for certain trends in the data. Referral sources might reveal a lot about your target audience. How are visitors discovering your website? Look for pages with higher traffic and conversion rates than others. Reverse-engineer that page's success to replicate it across your site.
2. Carry out a thorough keyword research
how-to-optimize-website-seo-conversions-keyword-research. Years ago, you could select a keyword at random, create a 300-word essay on it, and rank for it the next day. SEO no longer works in this manner.
Tools like Ubersuggest can assist you in locating keywords related to your brand and specialty. Use it to uncover long-tail keywords that match the user intent of your prospective clients. Consider why they would search for a specific term and what they would expect to see on a page about it. Begin by using a wide term. 
For example, if you provide dog boarding, you may start with a term like "dog kennels."
3. Develop lengthy and valuable content
The recommended length for a blog article, according to Buffer, is 1,600 words. But that's only the beginning.
how-to-optimize-website-seo-conversions-ideal-length. Before you decide on the best length for your article, Google it and look at the top ten results in the SERPs. Is it true that some of those pages are more than 1,600 words? Then yours should be as well. 
The length is not everything. It does, however, convey to Google that you are supplying additional information. If a large number of visitors spend a long time on that page — reading all the way to the finish — you're more likely to rank higher.
4. Optimize on-page SEO
On-page SEO describes how to optimize your website while creating certain pages. This category includes elements like as headlines, sub headlines, URL slugs, and meta tags. 
Use your major term in your headline, ideally at the beginning. It should occur in the slug as well as at least one sub headline. Aim for.5 percent to 2.5 percent throughout the body text. To avoid seeming like a keyword stuffer, try not to exceed the upper limit.
Include your main and associated keywords in your body copy, sub headlines, and picture alt text. Include enough of context for each so that Google understands exactly what you're talking about. 
5. Off-page SEO optimization
Off-page SEO, also known as off-site SEO, refers to the methods used to improve your website through external sources. Guest blogging, social media engagement, influencer marketing, and brand mentions may all help to boost the SEO of your website.
We'll go into backlinks in more detail later, but links in general can make a major difference in SEO. You don't want links from low-authority websites. They will not assist (and they can hurt). When looking for backlinks, you should instead target well-known publications.
 6. Mobile-optimize the webpage
You don't want to leave prospective conversions out in the cold as more people visit websites via mobile devices. Furthermore, Google has created the mobile-first index, which indicates that focusing on mobile friendliness may help you rank higher.
The most straightforward approach is responsive design. You may get free and paid WordPress themes with responsive design built in, which means you won't have to add any extra code.
 7. Increase the page speed
Page speed is important for both SEO and conversions.
If a website takes lengthy to load, you'll most likely hit the "back" button and look for something else. Similarly, if you're filling out a form and it won't submit because of sluggish internet, you'll soon give up.
Google's PageSpeed Insights gives you valuable insight into how fast your site loads across all devices and what specific things you can fix to make your site faster.
8. Obtain high-quality backlinks
how-to-optimize-website-seo-conversions-backlinks. Backlinks are an important aspect in improving your website's ranking.
When high-quality sites connect to yours, Google takes the link as an indication of the reliability of your site. Your pages will rise in the rankings as you create a strong backlink profile.
Obtaining high-quality backlinks requires time and work, but the effort will pay off. Consider contacting influencers and other bloggers in your niche through email. Send them your article and direct them to a website where you've posted a bit of their material.
Related Posts
Want to know the one thing that every successful digital marketer does first to ensure they get the biggest return on their marketing budget? It's simple: goal-setting. This is an absolutely essential...